Posted by Kara Jacobson on Feb 27th 2019
White Subway with marble mosaic accent and pencil trim
Are you looking to acheive a high end look without the hole in your pocket? Well, you are in luck because we're going to show you how to get that upscale appearance at an affordable cost. A common misconception from consumers is that you'll end up paying more at a specialty tile shop than what you would from your local big box store (tune in for an upcoming blog post of a price comparison- you may be surprised!)
Buying tile at a big box store may save you a little money upfront, but you'll end up with a generic, lower quality product that is often times factory seconds or sometimes even thirds! It's not a secret that updating or remodeling your home can sometimes be expensive, dusty and dirty, if you're going to go through this process and make the investmen, wouldn't you want your house to stand out? Specialty tile stores will not only have better quality material directly from the manufacturer, but they're typically going to have a much wider selection of material to choose from. We offer over 1,100 styles in our showroom and over 9,000 products online with prices starting at $1.49 online and $1.99 in-house. With so many options available at different price points you'll be able to get a quality custom look that is tailored to your taste and budget.
You can easily acheive a high end look by saving money on the field tile as there are so many options today that mimic the look of natural stone without the hassle of having to worry about sealing or staining. This will allow you to splurge a little more on the accent tile such as a marble mosaic. See the comparison below, if you are on a budget, the porcelain is a great alternative.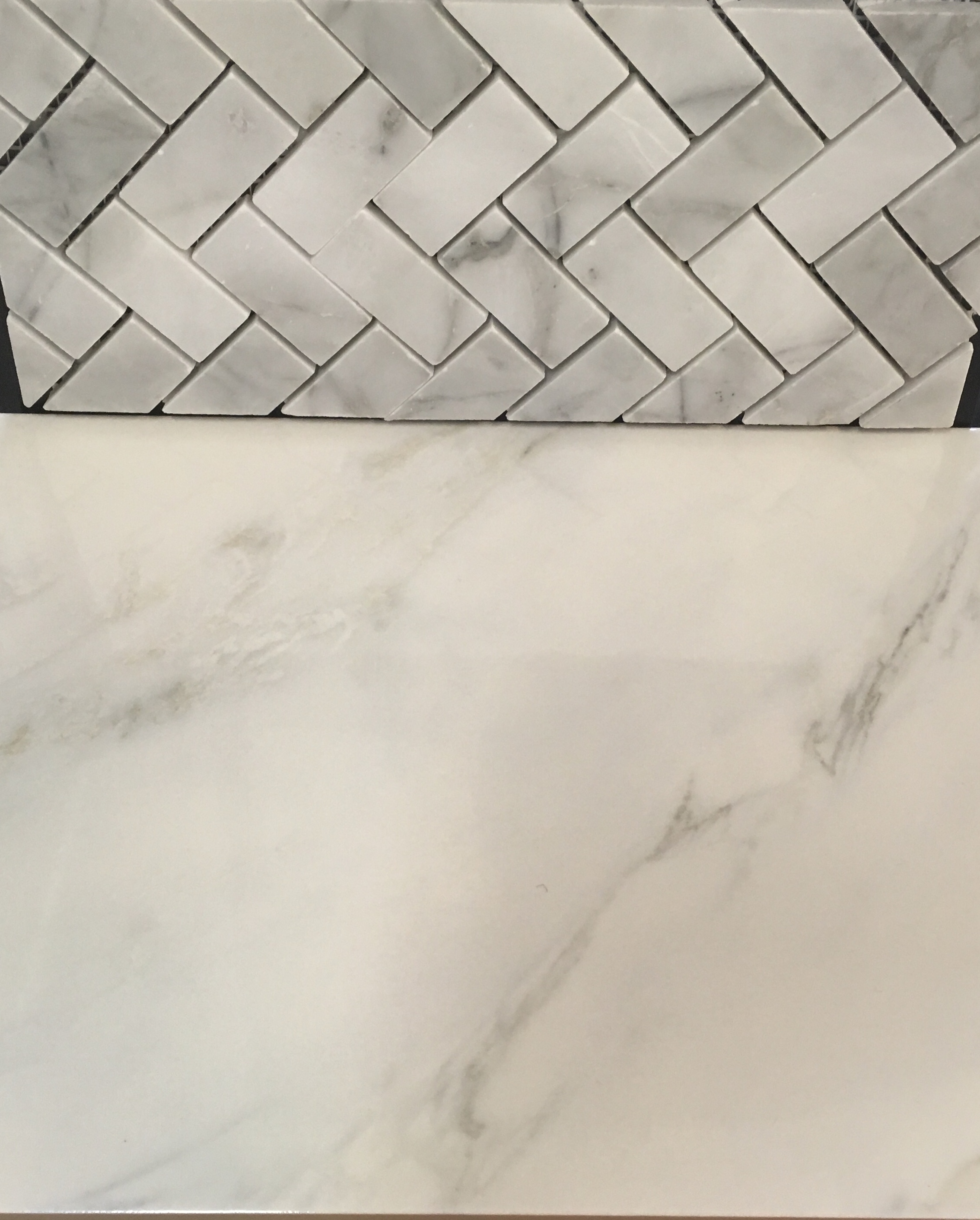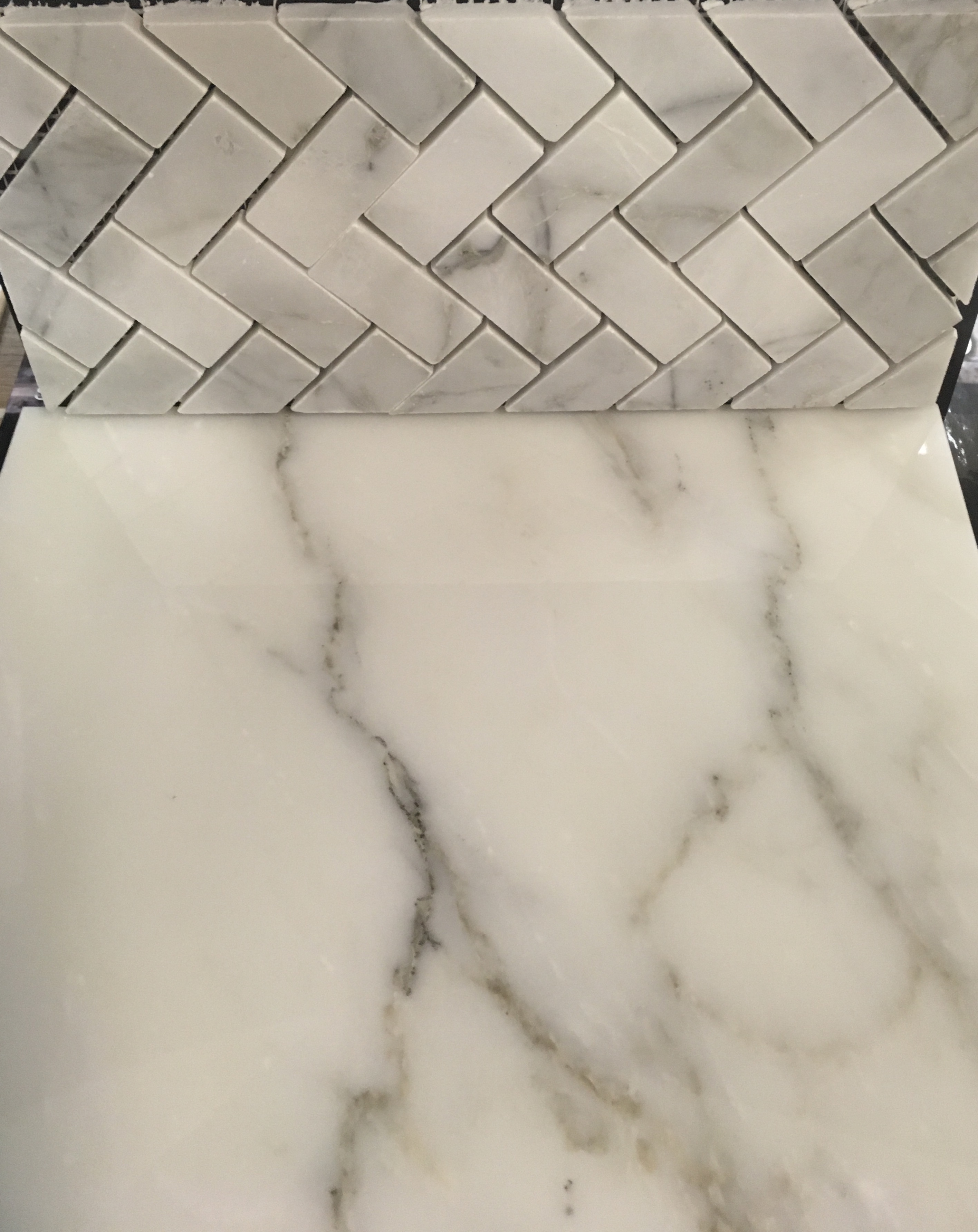 Porcelain Carrara Look around $4.25/sf Calacatta Gold around $30/sf
Subway tile is another great option that is affordable and looks fantastic with higher end glass or mosaic accents. As in the bathroom above, the wall is tiled with a basic white subway and the homeowner has chosen a beautiful marble mosaic band to break up the subway and add a bit of class and character. The porcelain field tile on the floor just adds to the high end look of this bathroom.
And for a little variation, here we've paired this more expensive glass mosaic with a ceramic subway (various color options & glazes). This would be a beautiful combination for a bathroom or backsplash without breaking the bank.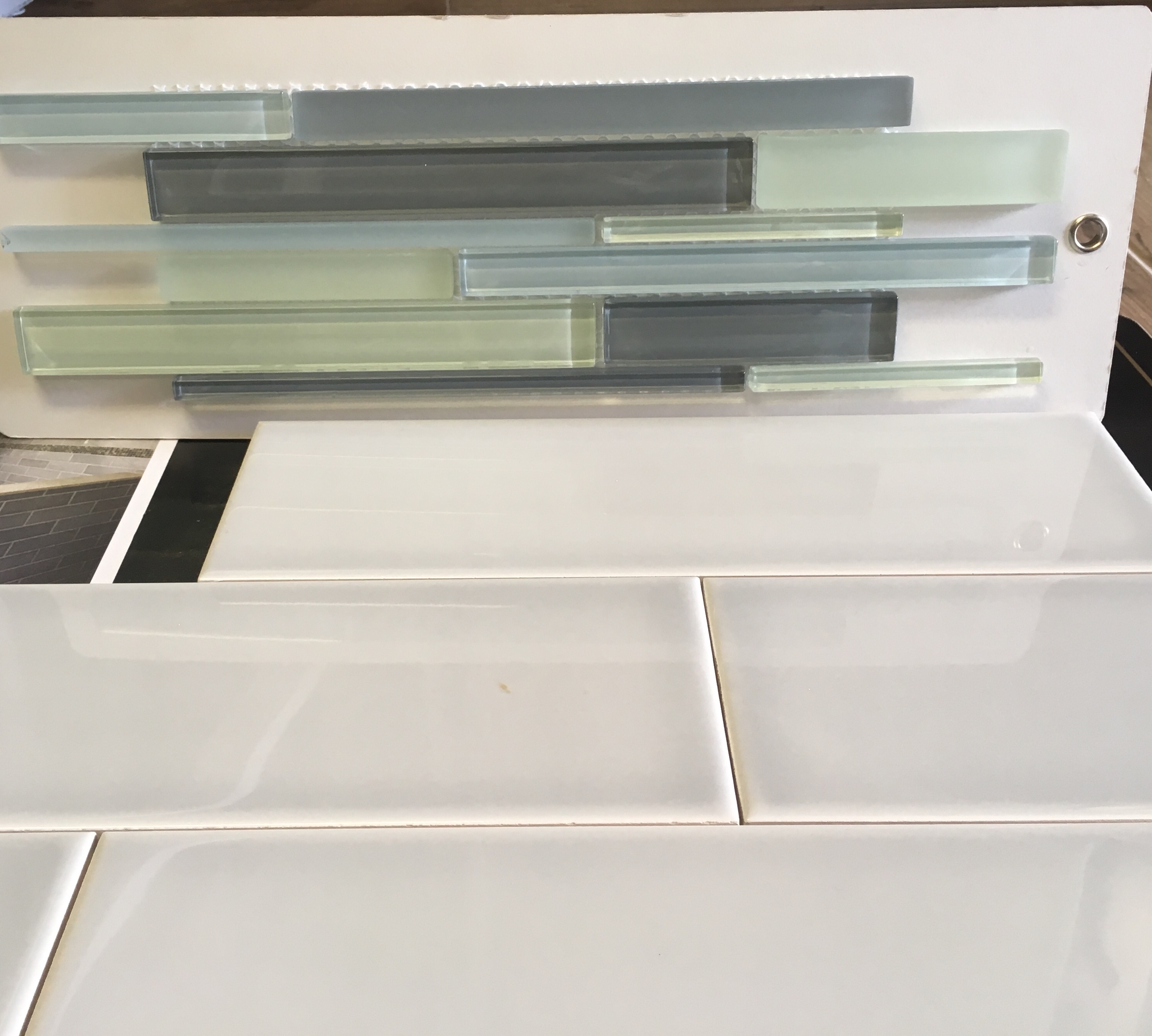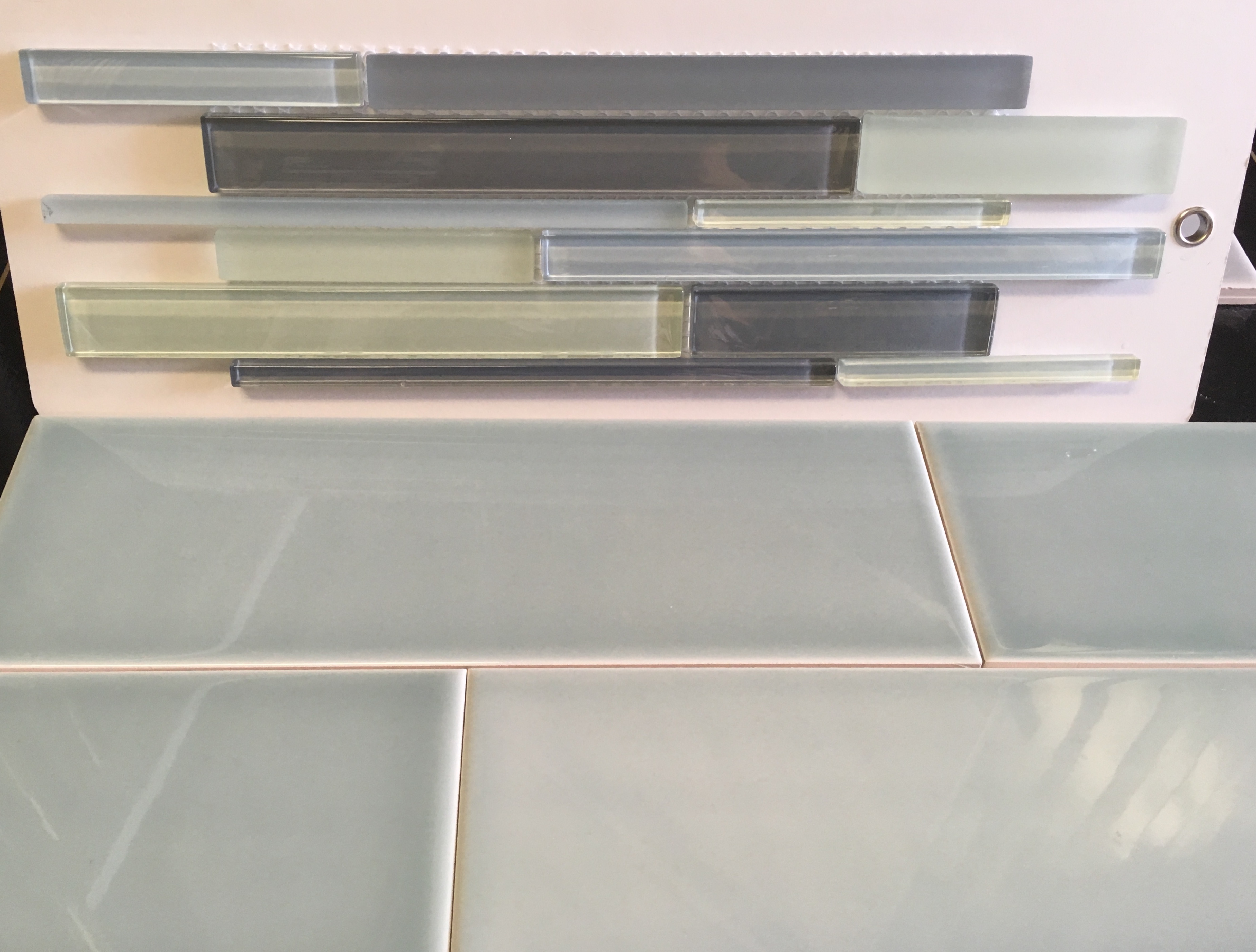 At Milford Ceramic Tile, our tile experts are always available to help you out with your project needs while keeping your budget in mind. Visit us today in our showroom at 3A Business Way in Hopedale, MA to start designing your next project.